PP-CCG Beech AT-11 (c/n 3304)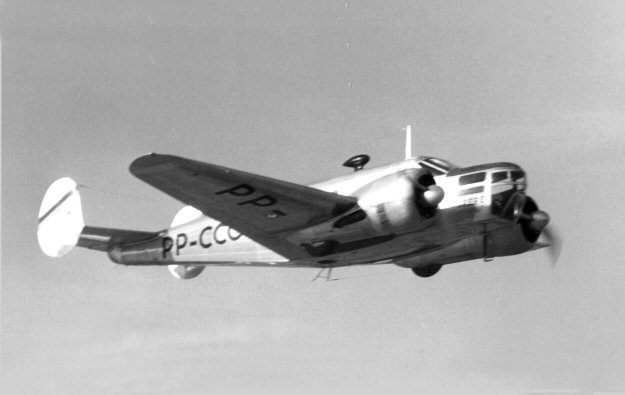 In 1946 SACSUL acquired six Beech AT-11s for training purposes. I think some of them
were also used to check Navaid systems. As was the custom with Cruzeiro do Sul, they
were all given names. This one was

"Ibere"

. This aircraft was built in Wichita in 1942 for
the USAAF as as 42-36924. It was written off on Christmas day, 1955 at Piloes, State of
Bahia.