PP-CBT Douglas DC-3 (c/n 4968)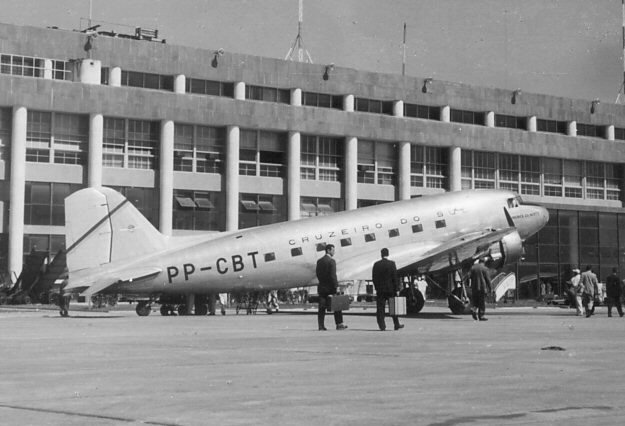 Servicos Aereos Cruzeiro do Sul (aka SACSUL, or, usually, Cruzeiro do Sul) was formed in
1942 and was actually a name change from the German developed Syndicato Condor, originally
formed in the 1920s. A vast fleet of over 50 DC-3s was operated by Cruzeiro at one time or
another. Seen above and below are two shots of PP-CBT (named "America do Norte") in front
of the stunning and totally modern airport terminal at Rio de Janiero's Santos Dumont Airport in
the late 1940s. PP-CBT was built in 1942 as a DC-3-414A and originally allocated to the
Defense Supply Corporation as NC33689. It almost certainly never assumed that identity and
was shipped out immediately to Cruzeiro do Sul. It was restored at on view at Park Manaus,
State of Amazonas at one stage but unfortunately was seriously vandalized and is believed to
have been scrapped in 1978.