PP-CBR Junkers Ju 52/3M (c/n 5053)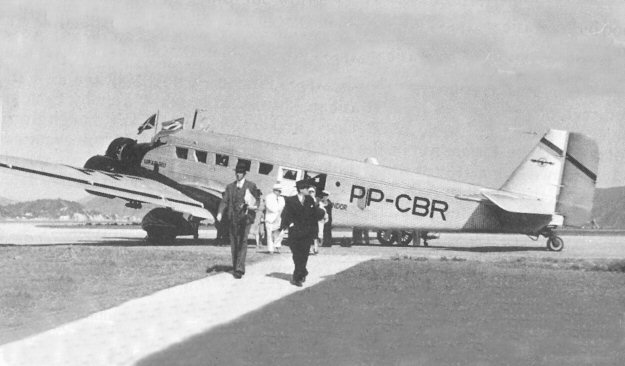 Another take off from a Lufthansa produced postcard. PP-CBR was the last of a fairly large
(vast, by pre WW II standards) fleet of some 16 Junkers Ju 52/3Ms. Initial deliveries began
in 1933 but -CBR didn't come on to the register until 1939. It carried the name "Uirapuru"
and features the fin and rudder slanted cheat line which was to become a trademark feature of
all Servicos Aereos Cruzerio do Sul airliners. PP-CBR went to the Fuerza Aerea Argentina
as T-152. It later carried the civil registrations LV-ZBG and LQ-ZBG and was finally written
off in January of 1953 at El Chanar, Province of La Rioja, Argentine.