PP-CBJ Focke-Wulf FW 200 Condor (c/n 2995)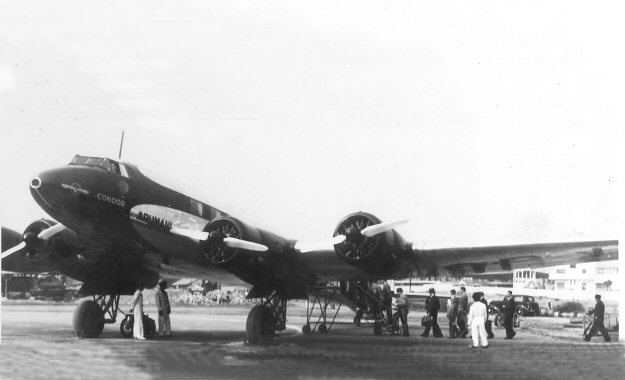 Good photographs of the two FW 200s supplied to Syndicato Condor are hard to come by.
This less than brilliant image does, however, show the name

"Arumani"

on the nose. The
Condors were initally used on the Rio to Buenos Aires run although were more or less grounded
after 1943 due to a lack of spare parts, Brazil having hung its hat with the Allies. The image below
is an extract from one of the timetables in Bjorn Larsson's fantastic collection, and shows -CBJ
after the airline had been renamed SACSUL.