PP-CBE Junkers Ju 52/3m (c/n 5120)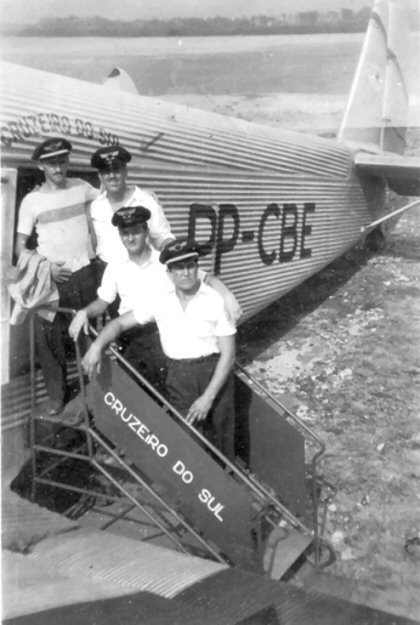 This image came out of an old family album of Alcyone Browne in Brazil and was
contributed by Joao Batista Novello. PP-CBE was formerly Lufthansa's D-ADER
(named 'Hans Wende') and had been delivered in 1934. In 1938 it went to Condor
Syndicat which, by the time this shot was taken sometime bewteen 1943 and 1945
had become Servicos Aereos Cruzeiro do Sul.. Condor named it 'Yarassu'. It was
sold off in to Argentine May 1945, becoing LV-ZBM.