PP-CBC Junkers Ju-52/3MW (c/n 5453)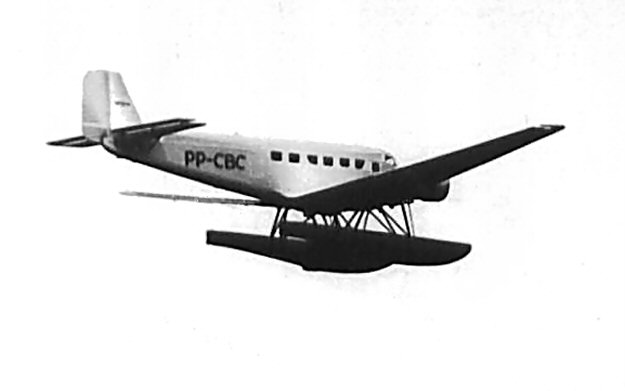 This rare shot of a Ju-52/3M on floats was enlarged and extracted from the full photograph (below)
which came from the Joao Novello collection showing the machine over Rio's famed Sugar Loaf.
Syndicato Condor operated some 16 Ju-52s, of which at least four were float mounted. PP-CBC
was written off in a crash at Sao Paulo on 22 May 1938. The accident occured durirng the take-off
phase (several passengers were killed) so presumably the aircraft was fitted with wheels at the time.