PP-CAO Junkers W.34 (c/n 2594)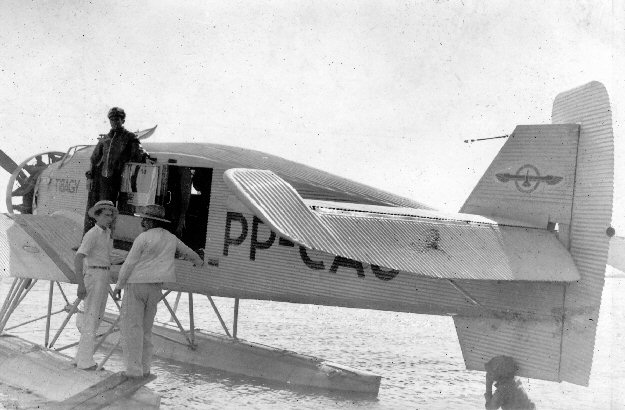 Syndicato Condor acquired six Junkers W.34s in 1931. They were probably all floatplanes.
PP-CAO, seen above in these shots provided by Joao Novello, was originally registered
P-BAOA and named

'Tibagy

'. By 1933 it had become PP-CAO. These shots were taken
in 1934. On 24 February 1942 PP-CAO was written off when it made an emergency landing
at Riachão, State of Maranhão. Both the pilot, Cid Sebastião da França Brugger, and flight
mechanic Jayme Franco Americano were killed in the accident.