PP-AXP Curtiss C-46A (c/n 26515)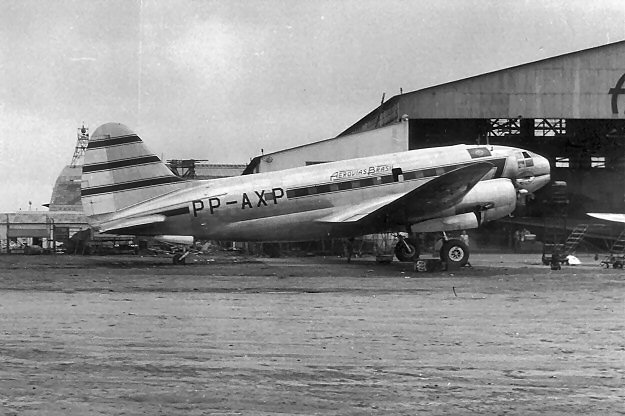 Built as a C-46A-15-CU for the USAAF as 41-12388. Sold from war surplus stocks in 1950
as N50092 to Air Carrier Service Corporation. Exported to Brazil in 1951 as PP-AXP. When
REAL took over Aerovia Brasil in 1954, the C-46s were sold off., this one going to RANSA in
Venezuela as YV-C-ARN. It went to Bolivia in 1966 becoming CP-791 and was destroyerd in
a crash at San Borja on 11 Novermber 1968.