P-BDAA Consolidated Commodore (c/n 2)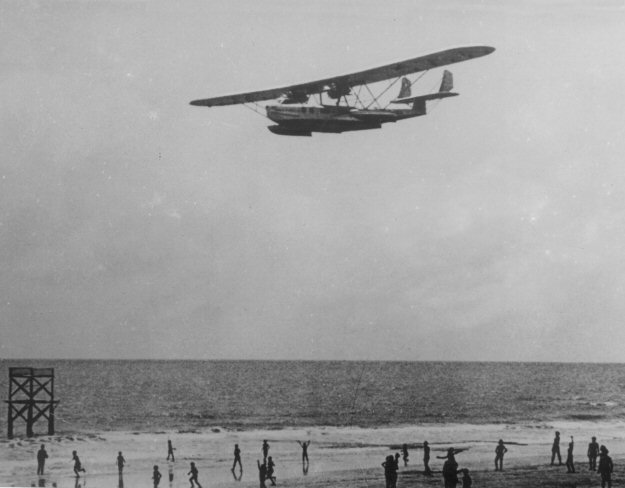 The above image came from Panair do Brasil in the 1940s. On the original print, under magnification,
the "AA" can just be discerned on the fuselage. If any viewer can come up with a better one I would
be delighted! I have searched everywhere I can think of, but cannot find an image of a Panair do Brasil
Commodore. This aircraft was one of a fleet of six Commodores operated by the short lived New York,
Rio and Buenos Aires Line (NYRBA) in 1929. The image below is marginally better than the top one
and shows the same aircraft as NC658M in NYRBA livery. This photograph was taken from a 1949
Convariety, Consolidated Vultee's house journal;. Anyway, in 1929 the Brazilian government insisted
on registering an operating subsidiary of NYRBA in Brazil for the portion of their routes over Brazilian
territory. This company was registered as NYRBA do Brasil. Meanwhile, Juan Trippe, CEO of Pan
American Airways couldn't abide by the thought of another airline providing competition to his US overseas
"chosen instrument" and persuaded the US government not to give the upstart airline the subsidies it would
need to maintain operations. Dirty dealings? Politics? You bet. Trippe then purchased NYRBA's stock
and took over the line. Thus it was that, on 21 November 1930, Panair do Brasil was born as a wholly
owned subsidiary of Pan American Airways.. In 1931 with the allocation of new ICAO country codes,
P-BDAA became PP-PAA.