OB-R-743 Lockheed L0649 Constellation (c/n 2535)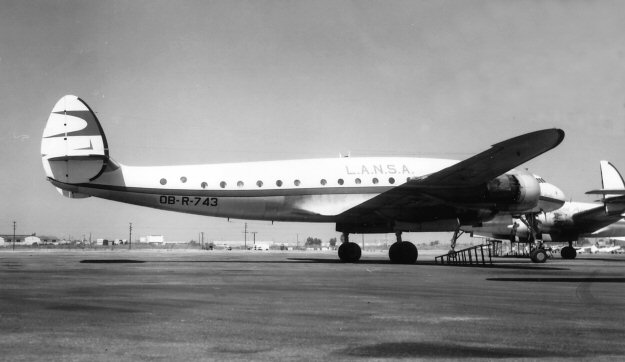 LANSA was a small Peruvian airline which had the backing of Eastern Air Lines in the US.
In fact, this L-649 was ex N114A, and is seen here at Long Beach just after repainting in
July of 1964. Long Beach, in the late 1950s and 1960s was to California what Miami
International was to Florida. One never knew what exotic birds could be sighted there at
any given time. Anyway, LANSA , in addition to six ex EAL Constellations went on to acquire
Lockheed L-188 Electras from Braniff and a number of Nihon YS-11s before folding in 1972.