OB-PAJ-143 Faucett-Stinson F-19 (c/n 27)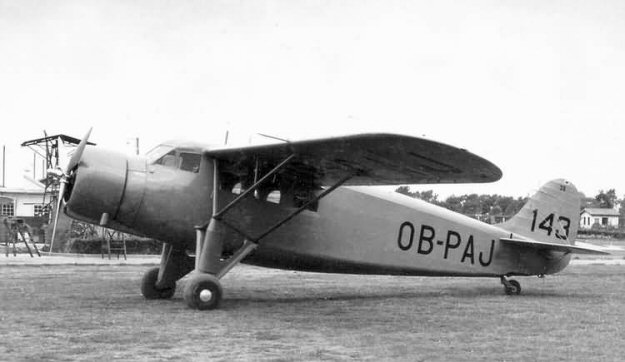 The excellent images on this page are from the Sergio de la Puente collection and are the same as
those posted on Ron Dupas' super assembly of photos under http://www.1000aircraftphotos.com.
The upper shot shows the F-19 carrying the pre-1954 markings whilst the lower color photograph
illustrates it after it became OB-R-143. The dashes between the registration elements appear to be
no more than dots in this example. All of Faucett's F-19s carried this red/orange color scheme.