LV-ADP Convair 240-6 (c/n 72)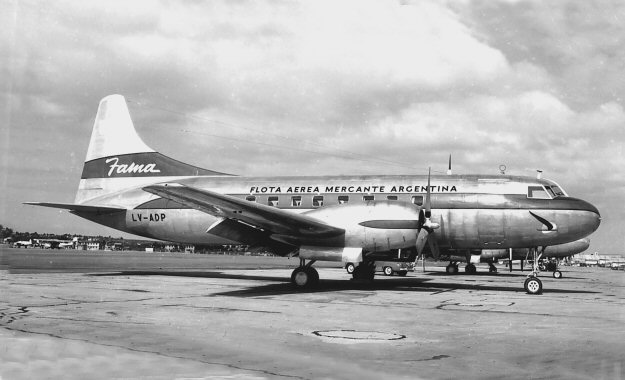 Here's LV-ADP on the line at San Diego early in 1949 just prior to delivery to FAMA. A few
months later (in May of 1949) it was absorbed into the newly nationalized Aerolineas Argentinas
and given the name

"Chacabuco"

. The shot below shows it in AA livery. LV-ADP was sold in
1960 to the Paraguayan national carrier LAP as ZP-CDP. It was lost whilst landing at Buenos
Aires on 26 May 1967, due, possibly, to the premature application of the thrust reversers.