HK-162 Lockheed L-749A Constellation (c/n 2663)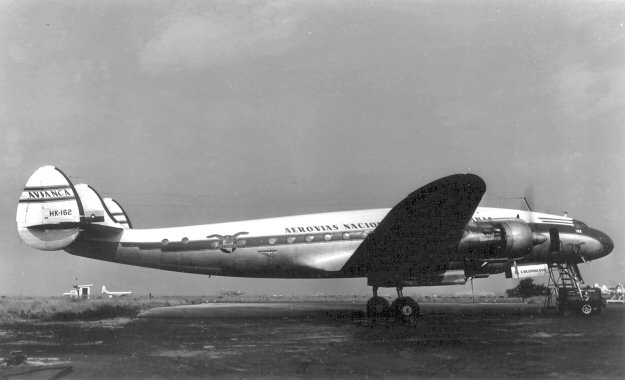 In March 1950 AVIANCA inaugurated trans-Atlantic services with DC-4s. Not an ideal machine
with which to fly long distances (they were unpressurized) and so, in 1951, the airline acquired two
Lockheed Constellations new, from the manufacturer. They were later augmented with four more
used ones. HK-162 was the first delivered and is seen here at Heathrow, London, in the the early
1950s. This image is from the Jennifer Gradidge collection.