CU-T-670 Bristol 318 Britannia (c/n 13437)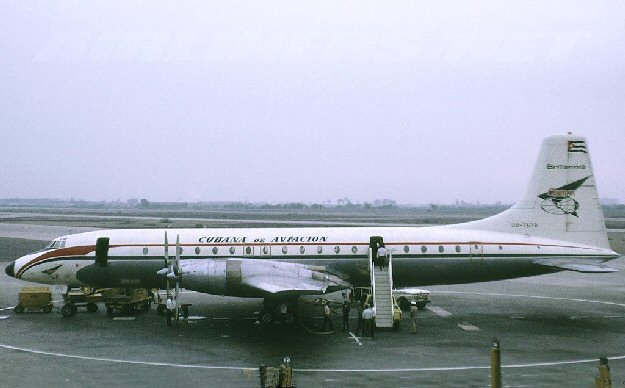 CU-T-670 was one of four series 300 Britannias ordered by Cubana in 1959. The new Britannias
along with the Super Viscounts gave the airline the distinction of being the only Latin American airline
to operate an all-turbo powered fleet on its international routes. On 17 January 1959 one of Cubana's
Britannias set a record on the New York-Havana route, flying it in 3 hours 28 minutes. While most of
Cubana's British fleet was withdrawn from use in the 1960s (following the revolutionary take-over and
after many of the airline's most experienced crews and technicians went into exile) CU-T-670 evidently
was kept in service, since Alan Scholefield's nice color shot (above) was taken at Jorge Chavez Inter-
national Airport in Lima, Peru in April 1972.