CP-568 Douglas DC-3 (c/n 19024)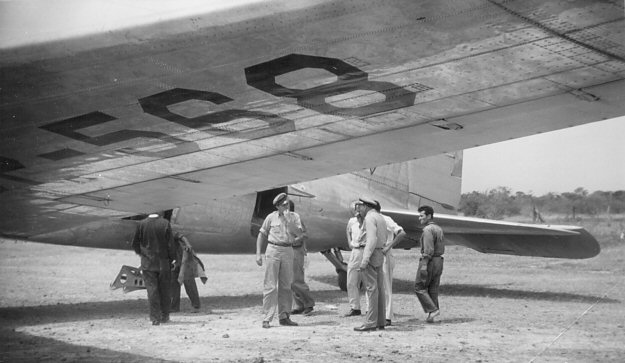 Just why LAB would send me a photograph such as this I cannot imagine, unless they thought
my interest lie with the crew, rather than the aircraft. I can see, however, why the captain is biting
his finger nails......so would I, under those conditions. CP-568 crashed shortly after take off
from Yacuiba Airport on 4 February 1964. A C-47A, it was civilianized in the US as NC1844M
before going to LAB in 1947.