CC-CNC Curtiss C-46 (c/n 443)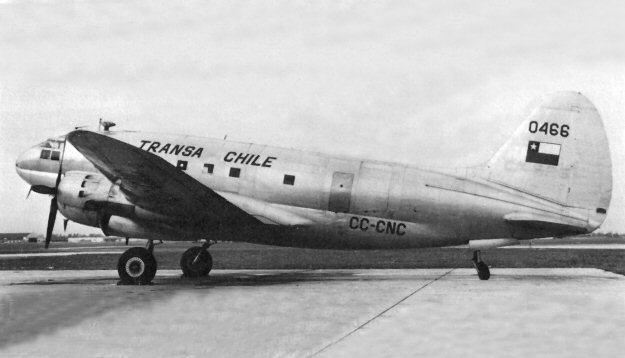 Another TRANSA C-46. This aircraft was built as a C-46A-60-CK, serial 43-47373.
Civilianized in 1946 it became N95450 for Caribbean American Airlines, a non scheduled
outfit. In 1950 it became PP-XBZ for Companhia Itau de Transportes Aereos and was
re-registered PP-ITD later in that year. In November 1956 it was acquired by Alfa Chile.
CC-CNC was

written off in a crash near Arica, Chile on 11 April 1957.