CC-CNA Curtiss C-46 (c/n unknown)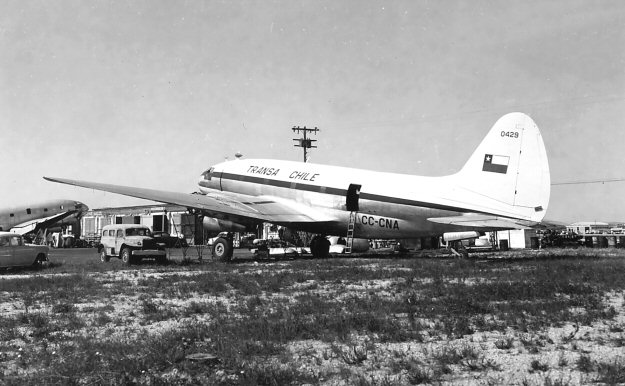 Sociedad de Transportes Aereos de Chile S.A. began regular air freight services from Santiago
to Caracas and Panama City in the late 1950s to early 1960s. It also flew domestic passenger
services within Chile itself, from Arica in the north to Punta Arenas. The aircraft above, seen
at Miami in 1962, was one of a fleet of six or seven operated by the company. I am not sure
of the identity of this machine, although it was probably a C-46A-55-CK, since many of this
block ended up in South America. Chile, along with several other South American countries,
tended to carry the Certificate of Registration number (in this case 0429) on their aircraft as
additional identification.