CC-CLT Martin 2-0-2 (c/n 9127)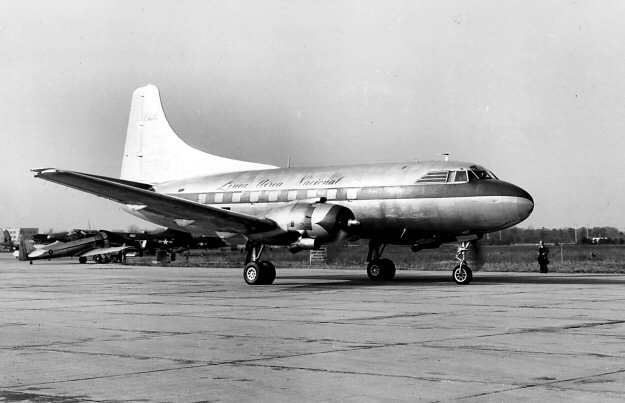 In 1947 LAN Chile ordered four Martin 2-0-2s to replace their aging Lockheed Lodestars.
These were operated on the trans-Andean services from Santiago to Buenos Aires and Monte-
video. This Glenn L. Martin Company photograph shows the third one at Baltimore prior to
the aircraft leaving for South America. It was later re-registered CC-CLMC and then back to
CC-CLM when it was white-topped and the Chilean star applied to the fin and rudder. LAN
Chile did not lose any of their Martins and they were all withdrawn from service in 1958.