CC-CED British Aerospace 748 (c/n 1615)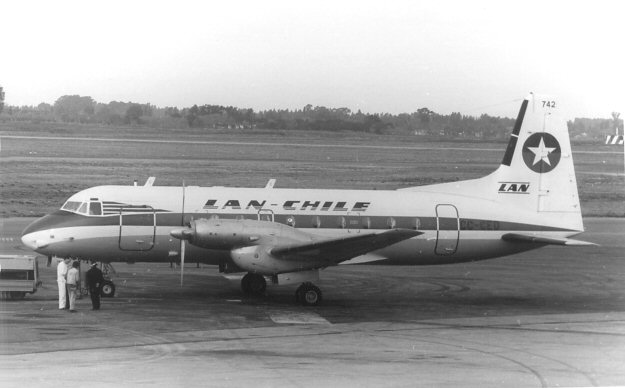 The BAe 748 started life as an Avro design. It was, in fact, the last aircraft built under the
Avro name. This organization was taken over first, by Hawker Siddeley, and ultimately by
British Aerospace. Some 400 or so 748s were built. LAN Chile ordered nine of them
(from Hawker Siddeley) and flew them on mainly internal Chilean services. CC-CED is
seen above in the U.K. before delivery. This photograph is courtesy of the Jennifer Gradidge
collection. In 1978 it went to Bouraq in Indonesia as PK-IHB.