CC-CDN Douglas DC-6B (c/n 45535)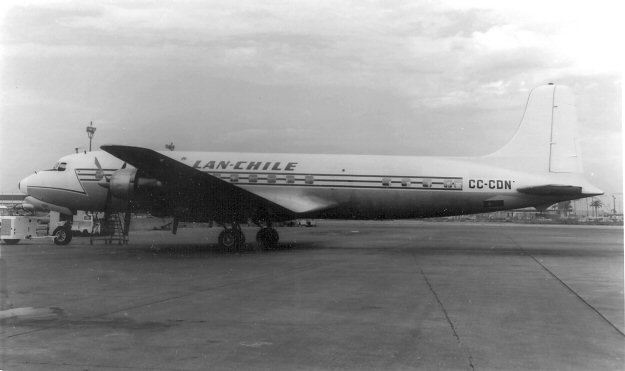 In 1965 LAN Chile began opening up its trans-Pacific services. This began with flights to famed
and mysterious Easter Island, and continued on to Fiji in 1974. It would later expand this service
all the way to Australia (the Southern Polar route across Antarctica), thus giving Aussies an alternative
route to Europe, via South America in lieu of the Middle East or the U.S. Anyway, by 1965 the
airline needed more DC-6Bs and purchased three from my old company, Western Air Lines, and
one from Braniff. CC-CDN is seen here in this shot from the Jennifer Gradidge collection with
Western Air Lines livery, but with LAN Chile titles
overlaid.