CB-97 Boeing B-17G (c/n 8286)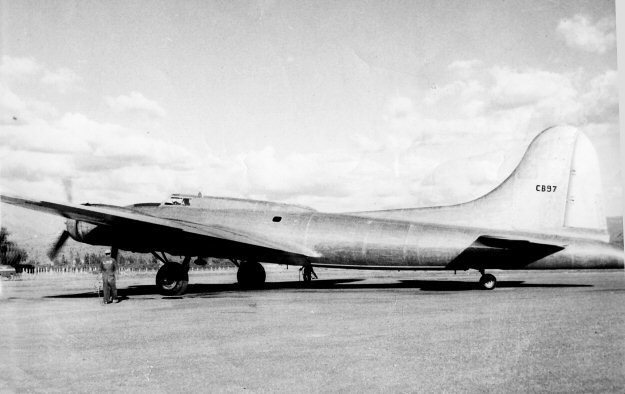 The two images in this entry were, according to LAB, taken immediately after the aircraft arrived
in La Paz. The upper shot looks doctored, but I'll present it as is. LAB were, I believe, the largest
operator of civil Boeing B-17s in the world. They used them for commercial cargo services and
had at least a dozen of them operational at any one time. CB-97 was built in 1943 as a B17G-65-BO
for the USAAF with the serial 43-37650. Somewhere along the way it lost its chin turret. (Probably
when it was civilianized in 1946 as NC66570). Anyway, after it had been re-registered CP-597 in
1954, it was destroyed in an accident near Cochabamba on 5 September 1955 when it was involved
in a mid air collision at FL090 with DC-3 CP-572. The latter aircraft was able to make an emergency
landing at Trinidad but the B-17 crashed. with the loss of the lives of the three crew.