CB-31 Douglas DC-3 (c/n 13837)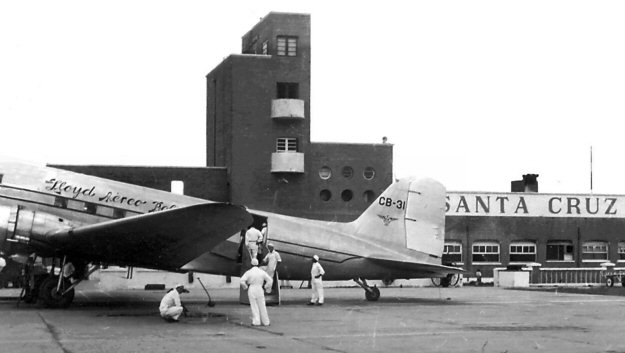 Too bad the nose is cut off. Anyway, just as well the airline had been nationalized by this time.
since the DC-3 appears to be getting excellent attention by no less than six mechanics at Santa
Cruz in the early 1950s. Perhaps it needed the attention, considering the types of airfields it was
expected to fly in and out of. The image below illustrates the same aircraft in "rural" surroundings!
CB-31 was the former C-47A-60-DL 43-30686. It was civilianized as NC54088 before being
brokered to Bolivia. It became CP-531 after 1954.