CB-29 Douglas DC-3 (c/n 4980)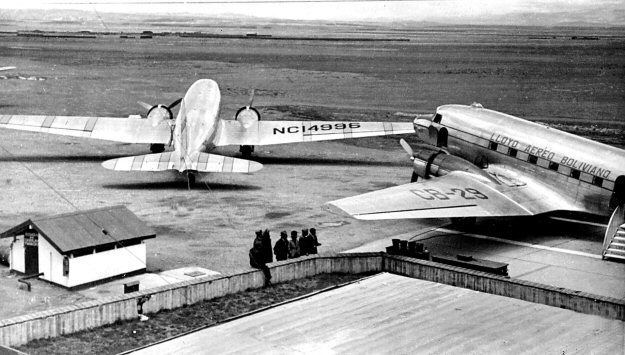 Almost of my shots of LAB DC-3s are cropped (or partials). This shot shows CB-29 in company
with guardian parent's (Panagra's) NC14996 (c/n 2191) awaiting passengers at La Paz Airport in the
mid 1940s. CB-29 was a civilian DC-3-414A (ordered by Northwest Airlines as NC30027) which
was diverted on the production line for military use. It became C-53C-DO with USAAF serial
43-2024. In 1954 Bolivia changed its registrations from CB- to CP-. At that time CB-29 was
re-registered CP-529.