AN-ADD Curtiss C-46D (c/n 33452)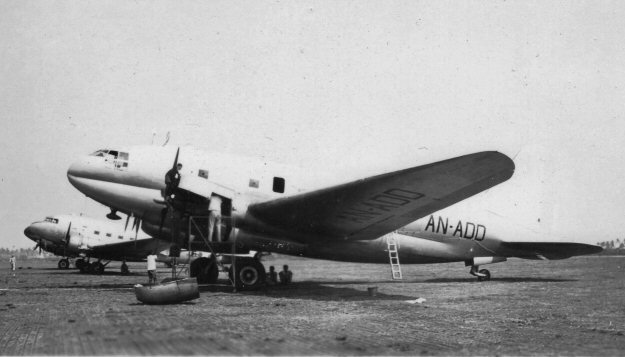 This shot is somewhat of a mystery. This photo was taken at Kemajoran Airport, Djakarta, by
Hugo Hooftman, not later than 1948 or ´49. It is possible that the rego was a fake, although I
doubt it. The Commando which was later to become AN-ADD was a former C-46D15-CU
built for the USAAF as 44-78046 in March 1945. It is possible that it was supplied to the CBI
theatre since the war against Japan was still raging at that time. Officially c/n 33452 was trans-
ferred in 1947 to the Reconstruction Finance Corporation and not taken on strength by Lineas
Aereas en Nicaragua (Lanica) until 1957. That being the case, what was it doing in the Dutch
East Indies in the late 1940s already wearing the identity AN-ADD? My records indicated that
it was stored for a decade at Bush Field, Ga before being acquired by Lanica in 1957.
Any clazrification of the true chronology of this C-46 would be welcomed.