YI-ABP Vickers 644 Viking 1B (c/n 230)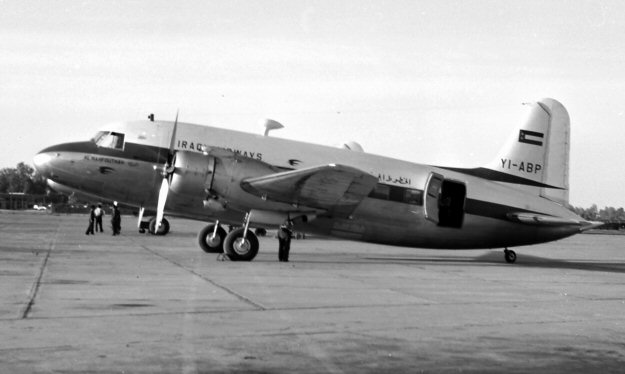 This shot was taken at Hurn in 1947 before the departure of the first two of Iraqi Airways
Vikings, YI-ABP and -ABQ. The aircraft seen above was named

"Al Mahfoutmah"

. The
Vikings served the airline until the mid 1950s and those that survived were withdrawn from use
and broken up.