YI-ABK de Havilland D.H.104 Dove (c/n 04097)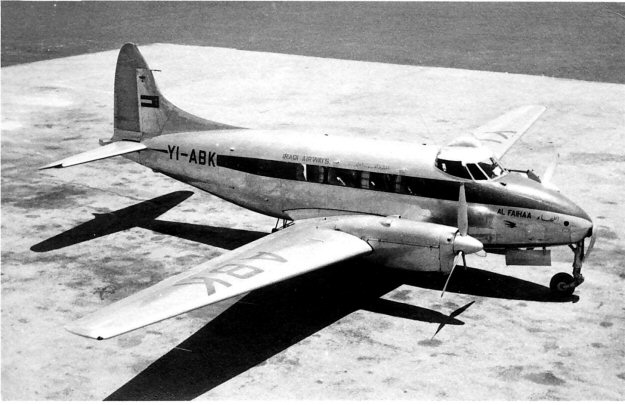 Iraqi Airways was founded in December of 1945 by the Iraqi State Railways with technical
assistance from BOAC. Because of this, of course, early equipment tended to be British.
As part of a pool service with MEA, D.H.89A Rapides were used on a route from Baghdad
to Beirut. These were replaced with three Doves in 1946. This Dove had a varied history
and after it left Iraqi it was converted to Riley Dove 400 standard. By 1974 it was registered
in Australia as VH-ABM. The shot below was taken at Essendon in 1993. For a decade or
so, it languished at Moorabbin, but left that locale on a truck in 2006. It recently (2011)
appears on a website http://www.charltonaircraftmuseum.com/?p=3 in a list of aircraft (under
'Planes') as being at that locale.