YA-AAB Douglas DC-3 (c/n 4275)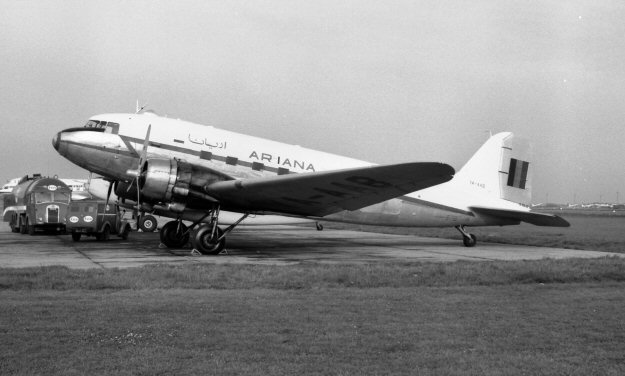 Ariana Afghan Airlines was founded in 1955 with financial aid from the Indamer Corp. Initial
services provided for routes from Kabul to Tehran, Beirut and Ankara using five DC-3s. Pan
American bought out Indamer's share in 1957. YA-AAB was the former VT-DGT of Hindu-
stan Aircraft Corp. It had been built as a C-47-DL in 1941 (41-7788). On 15 Jan 1969 it
was involved in a ground collision with Ariana's DC-6 YA-DAN and was written off.