XY-ADF Vickers 761 Viscount (c/n 188)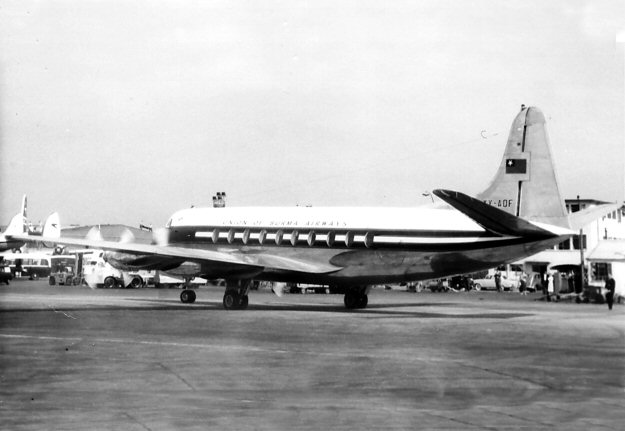 UBA only had three Viscounts. I assume that if one went in for a major, or had a mechanical,
they swapped out a DC-3 (and later a Friendship) for that flight. This shot is in the "better than
nothing" category, although Mel Lawrence has a nicer (color) shot of it in Airliners.net. ran off the side of the
runway after landing long (450 feet past threshold) and skidded for 1250 feet before coming to
rest with the undercarriage collapsed. None of the 43 souls aboard was injured, although the
aircraft was written off.