XT-812 Curtiss C-46 (c/n 22345)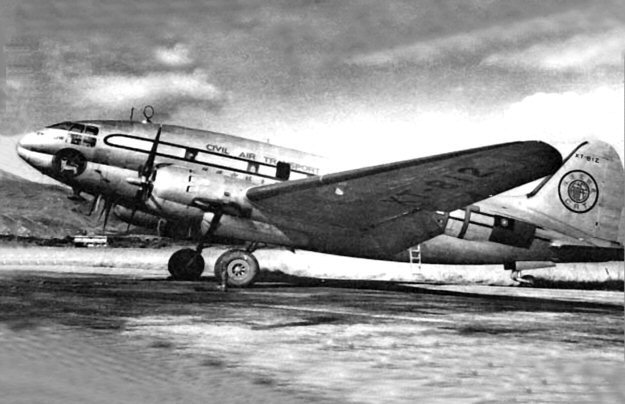 Horrible image (from my father-in-law's scrapbook) of a CAT C-46 at Kai Tek. This was an
ex USAAF C-46D-20-CU (44-78522) allocated by the War Assets Administration to Civil Air
Transport in 1947. For political reasons, it became N8411C when taken out of China into Taiwan
in late 1949. Academic, since it was never used after that.