VT-DWA Hindustan HUL-26 Pushpak (c/n ?)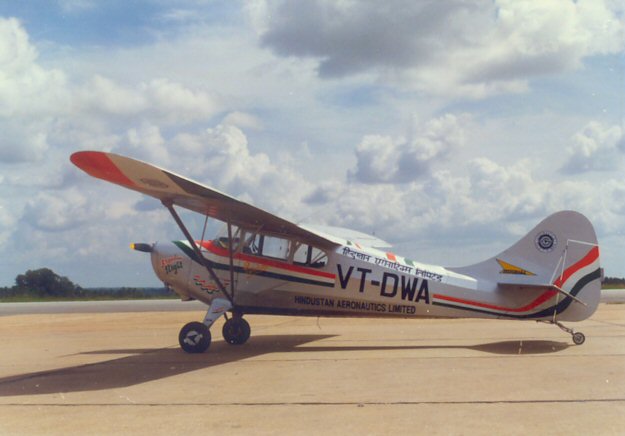 The Pushpak was the Aerona 11AC built under licence in India by Hindustan Aircraft (later
Hindustan Aeronautics Ltd). It was powered by a 90 hp Continental C-90. First flight was
on 28 September 1958. Some 154 were produced for Indian flying clubs. This example
was owned by the Indian Institute of Science (Center for Airborne Studies) and undertook
a "Freedom Flight" from Kanya Kumari in the extreme south, to Srinagar in the far north of
India in 1997 to celebrate "50 years of Independence". The above image is courtesy of
Hindustan Aeronautics.