VT-DNY Boeing 707-437 (c/n 18414)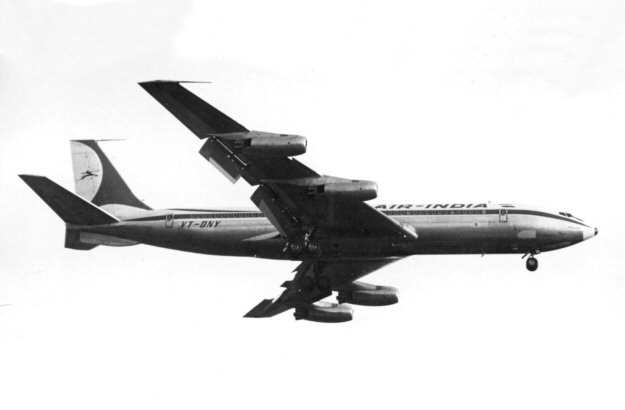 Air India was the first airline to receive the Boeing 707-400 series (although Lufthansa were first
to operate scheduled services with this, BOAC inspired version, of the 707-300), powered by
Rolls Royce Conway 508 turbofans. Only 37 aircraft were built to this configuration. Air India
had 6 of them. The airline also operated five more 'conventional ' 707-337Bs. VT-DNY, seen
above in this landing shot by John Ware (via the John Havers collection) was delivered in March
1962 and was named '

Dhaulagiri

'. It gave sterling service to the airline for two decades and was
withdrawn from use in 1982.