VT-DEO Lockheed L-749A Constellation (c/n 2665)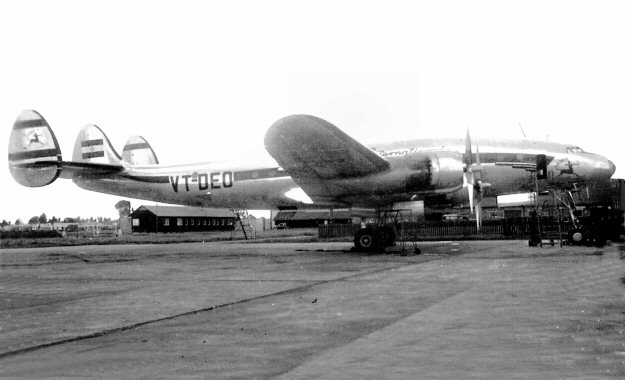 This shot of Air India's

'Bengal Princess'

was taken at Nairobi's Eastleigh Airport in May 1951
by Don Gilpin, seen above courtesy of the John Havers collection. It was one of seven operated
by the airline in the 1950s. It was brokered through the manufacturer in 1956 to Aeronaves de
Mexico where it became XA-MEV. Unfortunately it was not long with the Mexican airline, for
it crashed into a mountain while climbing out of Guadalajara Airport on 2 June 1958.