VT-CUY Aeronca 15AC Sedan (c/n 15AC-108)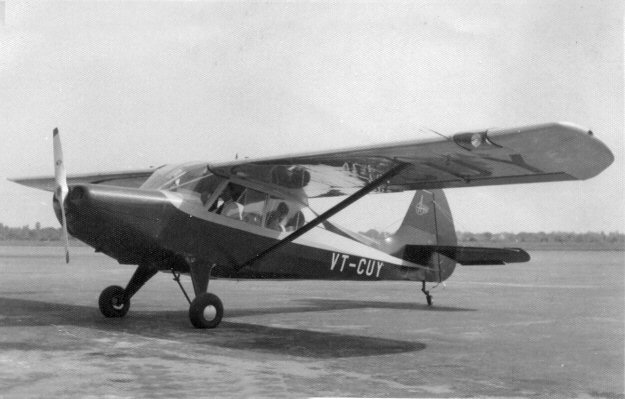 This is such a nice image of an Aeronca Sedan in its original Aeronca livery, that it is the same one
I used in my US (Classic) Section to illustrate this aircraft. I wrote to the Madras Flying Club in
the late 1940s and they were kind enough to send me this shot. It was owned by the Government
of Orissa until recently, and was only cancelled from the VT- register in 2006.