VT-CSP Vickers 610 Viking 1B (c/n 254)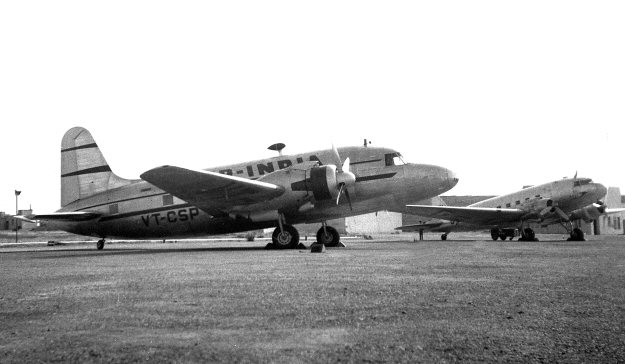 This shot was taken by Peter Keating at New Delhi in the early 1950s. VT-CSP was the last of
nine Vikings delivered to Air India Ltd in 1948. It served both the old Air-India (with the dash)
and also the new Air India (without the dash, formed under the Indian Airlines Corporation), faith-
fully for over a decade, before being broken up at New Delhi in 1959.