VT-CQS Lockheed L-749 Constellation (c/n 2504)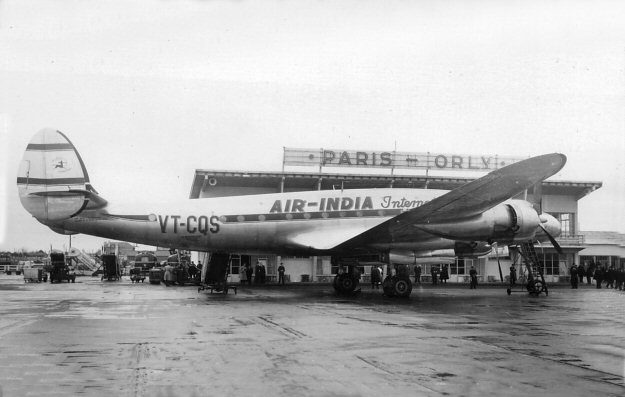 J.R.D. Tata, as Chairman of the recently formed national Indian internal airline Air India, had the
foresight to order long distance aircraft for a perceived prestigious route to London. Air India
International was formed in 1948 in which Air India owned 51% and the Indian government 49%.
The first Constellation service was operated on 8 June 1948 from Bombay to London, via Cairo
and Geneva. Paris was soon added as an alternate stop as evidenced in this shot of VT-CQS


"Mogul Princess"

at Orly in the late 1940s. VT-CQS went to Qantas in 1951 as VH-EAF.