VT-CHL Bristol 170 Freighter (c/n 12742)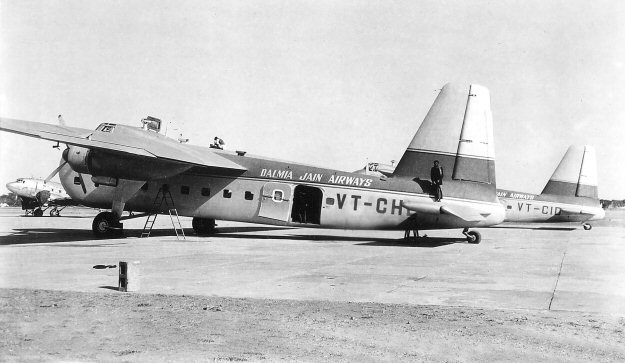 Dalmia Jain Airways was founded in July 1946 and ran a service from Delhi to Srinagar.
The company was liquidated in 1952. Above is a rare shot of the two Bristol Freighters
leased from Bristols at the end of 1946. Both machines returned to the UK in 1950, VT-CHL
reverting to G-AHJJ and VT-CID as G-AIFV. Dalmia Jain also operated a modest fleet of
DC-3s.