VT-CGW Bristol 170 Freighter (c/n 12745)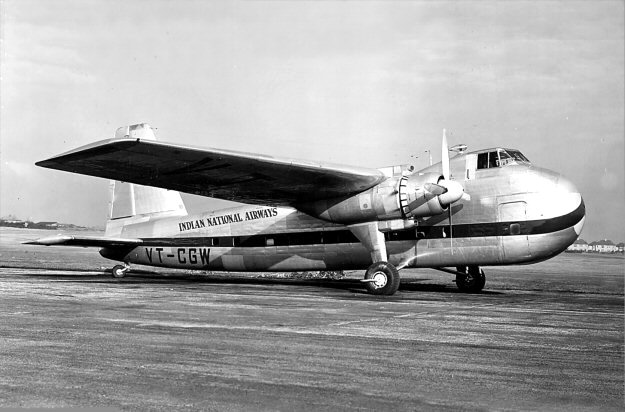 Most (actually all) of the Bristol 170s registered in India were on short term leases from Bristols.
This one went out in February of 1947 and was returned to the manufacturer in December of
1948. They were probably used on trials in mixed freight/passenger configurations. INA had
two; Dalmia Jain two; Bharat one; and one, VT-CID, was used by both Dalmia Jain and INA.