VT-AZX Douglas DC-3 (c/n 13285)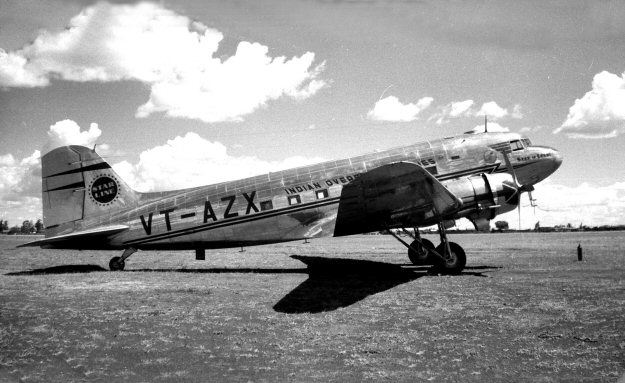 This nice shot was taken by F/Lt D.A.S.Mackay in 1948. Despite its grandiose name, Indian
Overseas Airlines Ltd had only domestic routes. Originally founded as Mistri Airways Ltd in
1946, it changed its name to the more impressive IOA in 1947. Its principal route was from
Bombay to Calcutta via Nagpur. The airline was involved in the early difficulties of the Night
Mail service. The airline folded in 1950 due to financial difficulties. VT-AZX was sold to
Kalinga Airlines and was written off at Simla (Nepal) on 30 August 1955 when it lifted off
prematurely, stalled and crashed in a desperate attempt to avoid a man crossing the runway.
It was a cargo flight in which the crew were killed. The accident report does not state what
happened to the idiot crossing the runway.