VT-AZU Douglas DC-3CS1C3G (c/n 13232)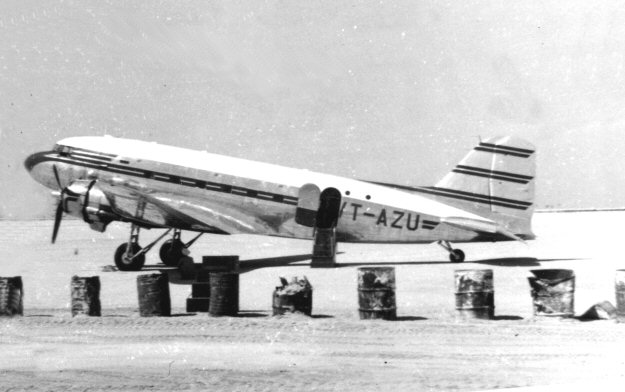 Like VT-AXF, this ex-Kallinga Air Lines DC-3 was on lease to Gulf Air when this photo, courtesy
of the John Havers collection, was taken in 1958. By that time it would have officially been registered
to the nationalized Indian Airlines Corporation. The former C-47A-25-DK (42-93332) was later
sold in the US, reported in some sources as becoming N2426C.