VT-AZG Noorduyn UC-64ANorseman (c/n 756)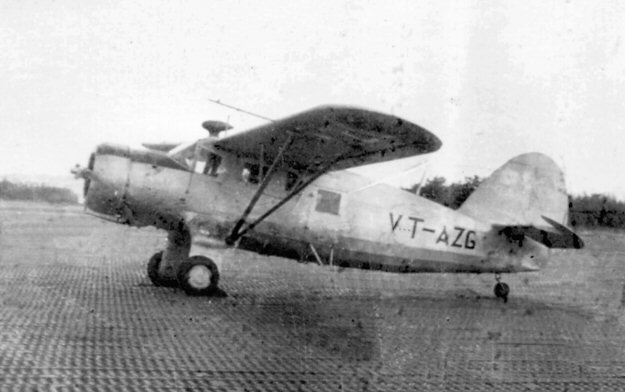 A scratchy but extremely rare shot from the John Havers collection of an Indian registered Norseman.
Following the cessation of hostilities, Indian Overseas Airlines, in 1947 acquired some 18 or so of these
surplus UC-64As. I assume they were used for cargo operations. This particular machine, formerly
44-70491 was shipped to Brisbane, Australia on 5 May 1945, and was almost immediately placed on
the "excess inventory list". It would be interesting to know how it got to India.