VH-AXF Douglas DC-3CS1C3G (c/n 13295)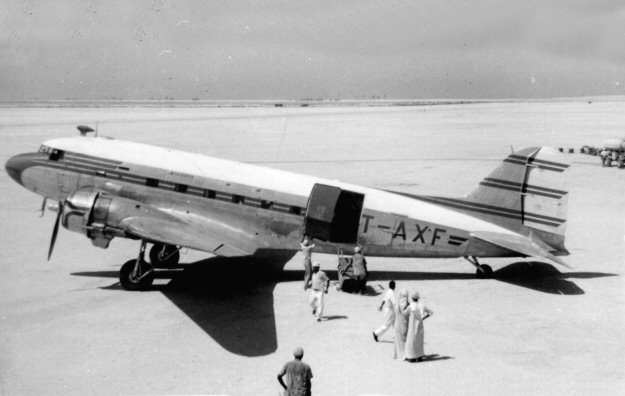 This Kalinga Air Lines DC-3 was being leased to Gulf Air when this shot, from the John Havers
collection was taken in 1958. By that time this aircraft would have been part of the Indian Airlines
Corporation fleet. Built as a C-47A-25-DK with serial 42-93356, it was civilianized in 1949
for Kalinga. That company operated a service between Calcutta and Agartala in Tripura state.
The creation of West Pakistan (now Bangladesh) had seperated that city from Calcutta from
the rest of India except for a very circuitous land route. When the state controlled IAC was form-
ed in 1953, Kalinga and Himalayan Aviation were merged intoi one operating line of the new
confederation. VT-AXF was withdrawn from use (date unknown).