VT-AVW de Havilland D.H.89A Dragon Rapide (c/n 6947)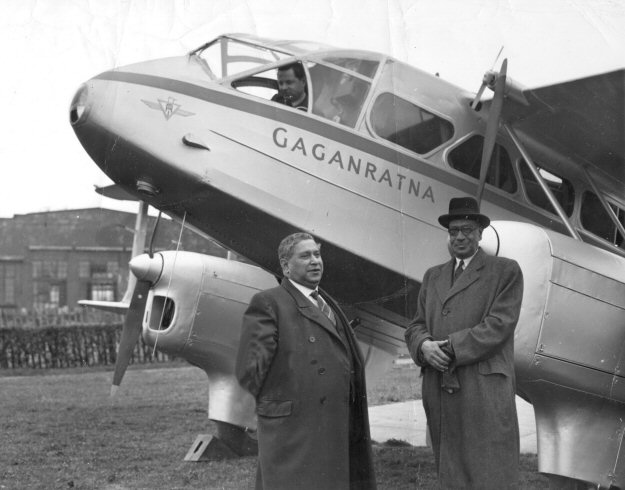 Before WW II there were basically three airline companies in India: Tata Sons, Indian National
Airways (I.N.A.) and Air Services of India (A.S.I.). The latter was formed in 1936 and initially
served routes on the Kathiawar Peninsula and to Poona and Kolhapur. In 1941 A.S.I. was pur-
chased by the Scindia Steamship Navigation Company and became known as the Scindia line.
Post-war services resumed on 3 May 1946 with a small fleet of Rapides plus several DC-3s.
This shot was taken at Croydon prior to the aircraft being exported in 1946, but just who these
distinguished gentlemen are is not known. Unfortunately there appears to be no such thing as
an Indian Aviation Historical Society to whom I might appeal for details of early A.S.I., or indeed,
any, Indian airliner data. VT-AVW was the former RAF Dominie II RL965.