VT-AUU Douglas DC-3 (c/n 13687)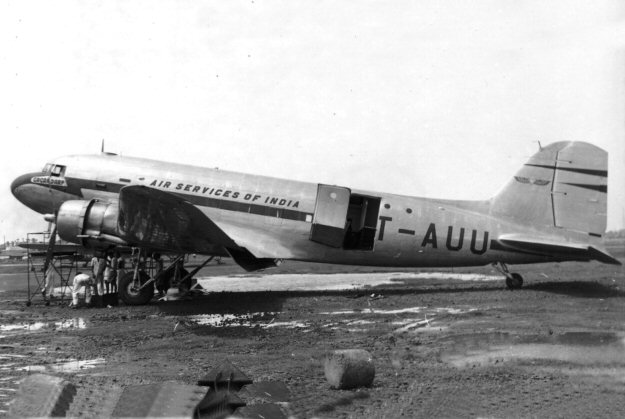 Nice shot of an Air Services of India DC-3 from the John Havers collection. Formerly 42-93742
it was one of many C-47A-25-DKs civilianized in India after WW II. With the passing, on 28 May
1953 of the Air Corporations Act, this aircraft, along with all the other ASI machines was absorbed
into the Indian Airlines Corporation organization. Bombay based ASI, which by then had an extensive
internal network from Cochin in the south to Lucknow in the north became Line 7 of the new, national-
ized company. The fate of this DC-3 is unknown. Probably scrapped.