VT-AUA Douglas DC-3 (c/n 13245)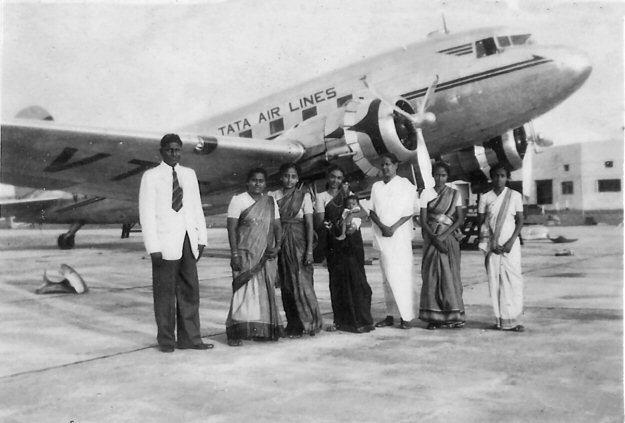 This extremely rare photograph of a DC-3 in Tata Air Lines titling is from the Ben Manuel collection.
Ben's grandfather worked for Air India in the immediate post-WW II era. Research has shown that
this aircraft was most probably VT-AUA. Very few DC-3s were actually painted up as Tata, most
going directly to Air India, since by 1946 Tata had changed its name to that of the national carrier.
Since this photo was taken in 1947 and most of the other DC-3s for Tata had been written off by that
time, the field is narrowed somewhat. VT-AUA was a former C-47A-25-DK 42-93344. It was
written off in an accident at Calcutta's Dum Dum Airport on 1 September 1957. It was actually struck
by Airwork's Hermes G-AKFP which landed on runway 01L (instead of 01R) whilst the DC-3 was
lining up for take off, possibly on a training or repositioning flight. .Visibility was poor at the time and
for some inexplicable reason the captain of the Hermes had his R/T turned so low he couldn't hear the
warning. The four crew of VT-AUA were all killed, although fortunately there were no passengers
aboard at the time.