VT-ATZ Douglas DC-3 (c/n 13689)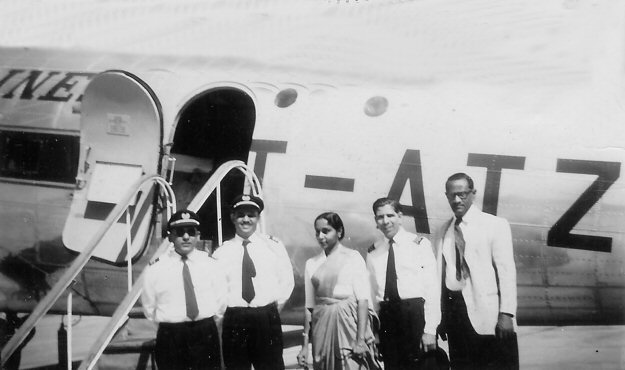 This image. from the album of Ben Manuel's grandfather (at extreme right) was taken at Katmandu,
Nepal, in 1960. By that time all Air-India aircraft had been rebranded Indian Airlines. VT-ATZ
was a former C-47A-25-DK Skytrain, serial 42-93743, civilianized in the mid 1940s for Air-India
and then to Indian Airlines Corporation in 1955. By the time this nationalized concern had taken
over the eight privately-owned companies, it operated no fewer than 74 DC-3s. This one was sold
shortly after this shot was taken to Jamair, a private concern which was not nationalized into Indian
Airlines and continued to fly until at least 1977. . The ultimate fate of -ATZ is unknown.