VT-AHI Short S.22 Scion Senior (c/n S.810)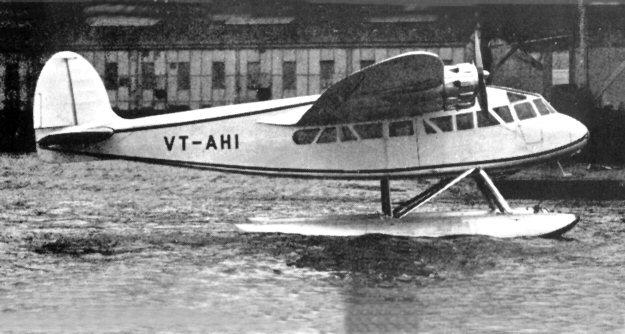 Flushed with the success of the operation of its VT-AGU, the Irrawaddy Flotilla Company
ordered a second machine in August of 1936. This poor image was taken from a pre WW
II Short Brothers publication. These seaplane were used on the Irrawaddy River from the
capital of Burma, Rangoon, on the "Rudyard Kipling" route at least as far as Mandalay, and
probably to points further north..