VR-SDK Avro 652A Anson 1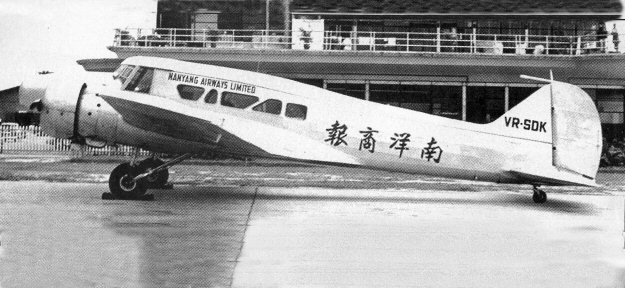 This photo was taken by F/Lt (later S/L) D.A.S. McKay at Singapore Kallang Airport, Singapore
circa 1949. My wife's translation of the Chinese script indicates that it says "Business Newspaper"
and, in fact, Nanyang's parent company was Nanyang Press Ltd who published the Singaporean
equivalent of the Wall Street Journal. A fleet of Ansons (at least three of them) was used to distribute
these papers to Malayan destinations.