VR-SCQ Douglas DC-3 (c/n 13729)



c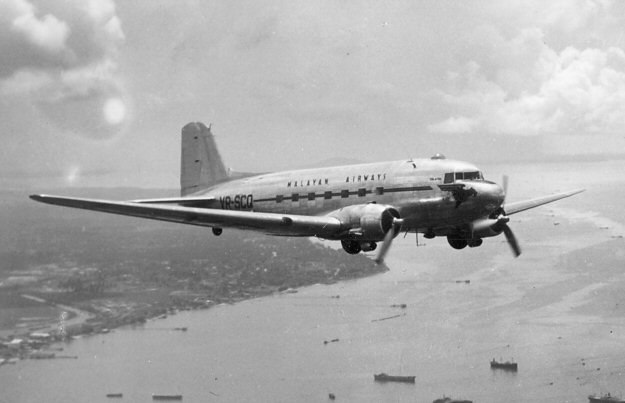 One of Malayan Airways original six DC-3s over a very underdeveloped Singapore in 1948.
Malayan was formed in 1947 by various shipping companies in Singapore, hence the VR-S rego,
rather than VR-R. Initially service was provided to Kuala Lumpur and Penang using Airspeed
Consuls. DC-3s came in late 1947 and in 1948 and service was expanded to Saigon, Djakarta
and Palembang. The airline would eventually operate some 11 DC-3s. VR-SCQ was an ex-RAF
Dakota III (KG728) civilianized as G-AKPW. It was later registered in Malaya as VR-RCQ and
later still in Malaysia as 9M-ALQ when it passed to Malaysia-Singapore Airlines It was sold to
Lao Air Charter in 1967 as XW-TDA and withdrawn from use by them some years later.