VQ-FAA DHC-2 Beaver (c/n 741)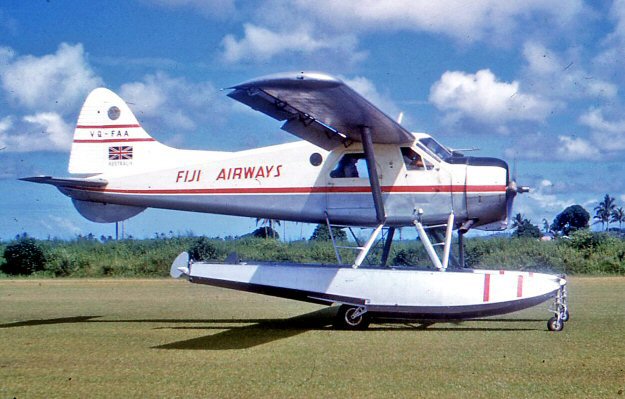 Two shots taken at Nasova Beach, Fiji in June 1960 by Gordon Clear (via the SAAM archives).
Formerly Qantas' VH-EAV it was delivered to the airline in November 1954. It went to work for
them in New Guinea until April 1959 when it was sold back to de Havilland's where it became
VH-DHI briefly before being on-sold to Fiji Airways that same month as VQ-FAA. Returned to
Australia in February 1963, it became VH-AVR.