VP-YNB Vickers 748 Viscount (c/n 99)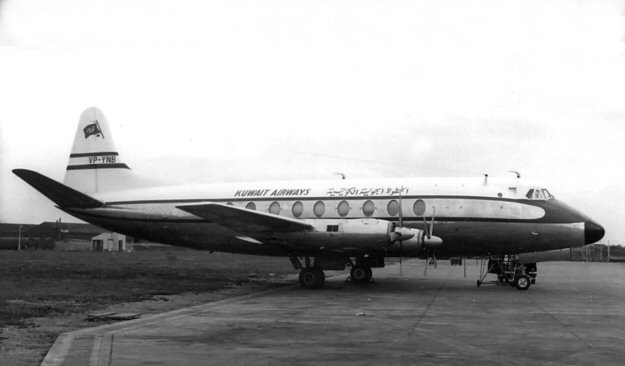 This Viscount was leased during the summer of 1958. At the time Kuwait had not been assigned its
9K- civil aircraft markings (Kuwait aircraft were registered G- at the time). Jennifer Gradidge took
the above shot at London Airport. The aircraft soon returned to Central African Airways.